I don't know if most of you know but I am a huge sports fan. My favorite sport is Football but I can also watch baseball, golf, hockey etc.
I grew up in Ohio so I have always been a die hard Cleveland Browns Fan and an
Ohio State Buckeyes Fan!
It is always hard to find cute girly clothes to wear on gameday and other days too.
Well I have found the perfect site and had an opportunity to review one of their absolutely rockin tops.
It is called Score Gameday Couture.
Tailgate in a shirt or dress no one else will have! One-of-a-kind, sexy, eco-friendly. Custom orders welcome! What an original gift for the sports fan diva in your life!
How many times have you started to plan what you're going to wear to a game and realized your only choices were something with your team colors, or a boring, unflattering, team T-shirt. Well now you can feel cute and sexy while also sporting your team T-shirt!
Every shirt/dress is handcrafted from "upcycled" clothing and materials from local thrift stores. So, in addition to looking hot, you are also being "green" by purchasing a recycled product!
And EVERY SHIRT/DRESS IS ONE-OF-A KIND!! So you will never see someone else at a game with the same shirt.
Don't see your team or your size here? Already have a tshirt you want me to use? I welcome custom orders and have a specific policy and procedure for them. Please contact me for more info! christy [!at] scoreongameday.com
They help you create a shirt that you can totally ROCK OUT on Gameday!
I choose and Ohio State shirt. with a Halter Top. I love it and it is just perfect. I can't wait to Rock It Out! It fits absolutely perfect. I am so glad I found this site. The ladies can now proudly promote their teams in style!
First off you visit The Score Gameday Couture site.
Then browse through all of their available shirts (teams are limited).
Once you find the one you like then you have an option on what type of top you would like on top.
Choose from the following styles:
1.TUBE TOP 2.TUBE DRESS

3.TANK TOP 4.TANK DRESS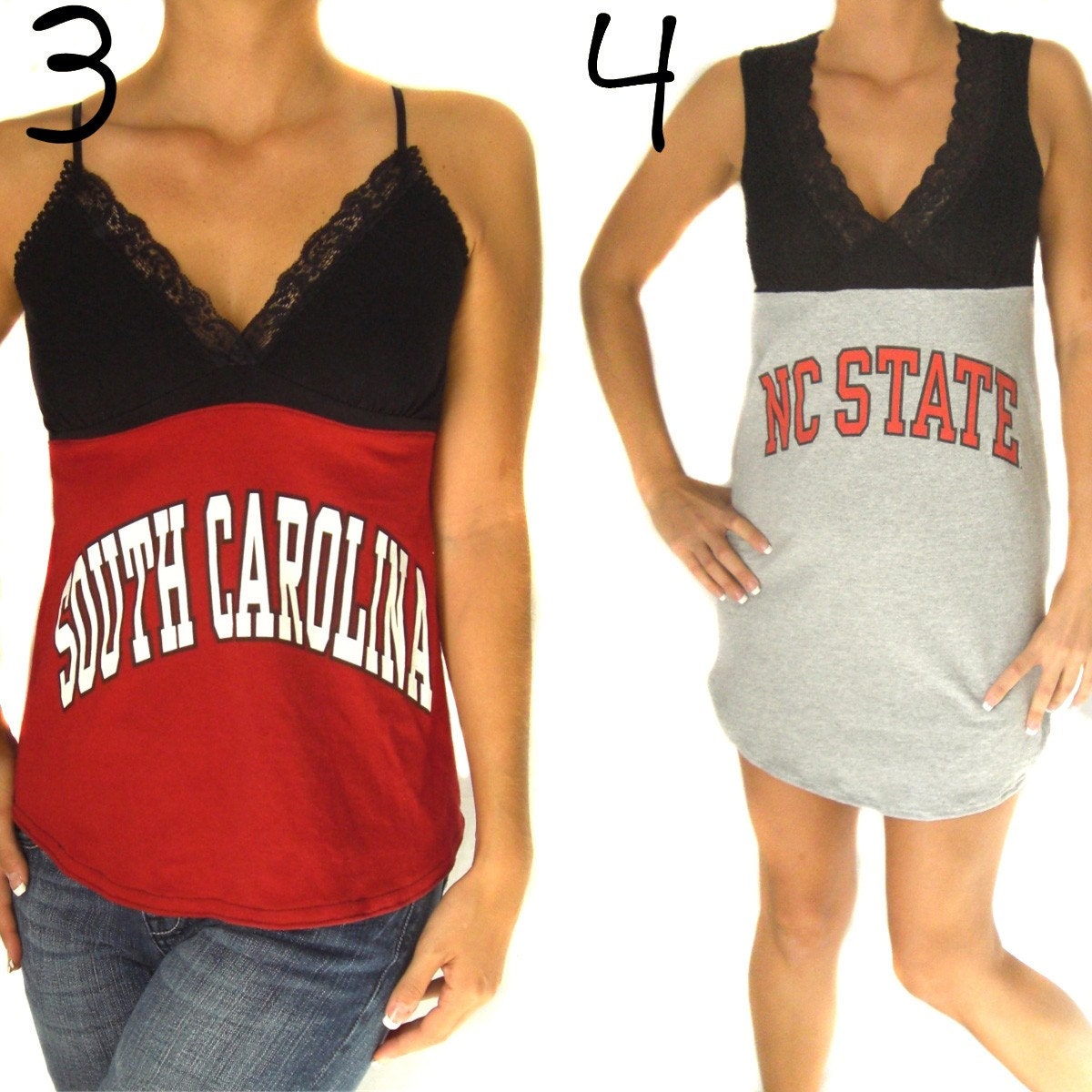 5.HALTER TOP 6.HALTER DRESS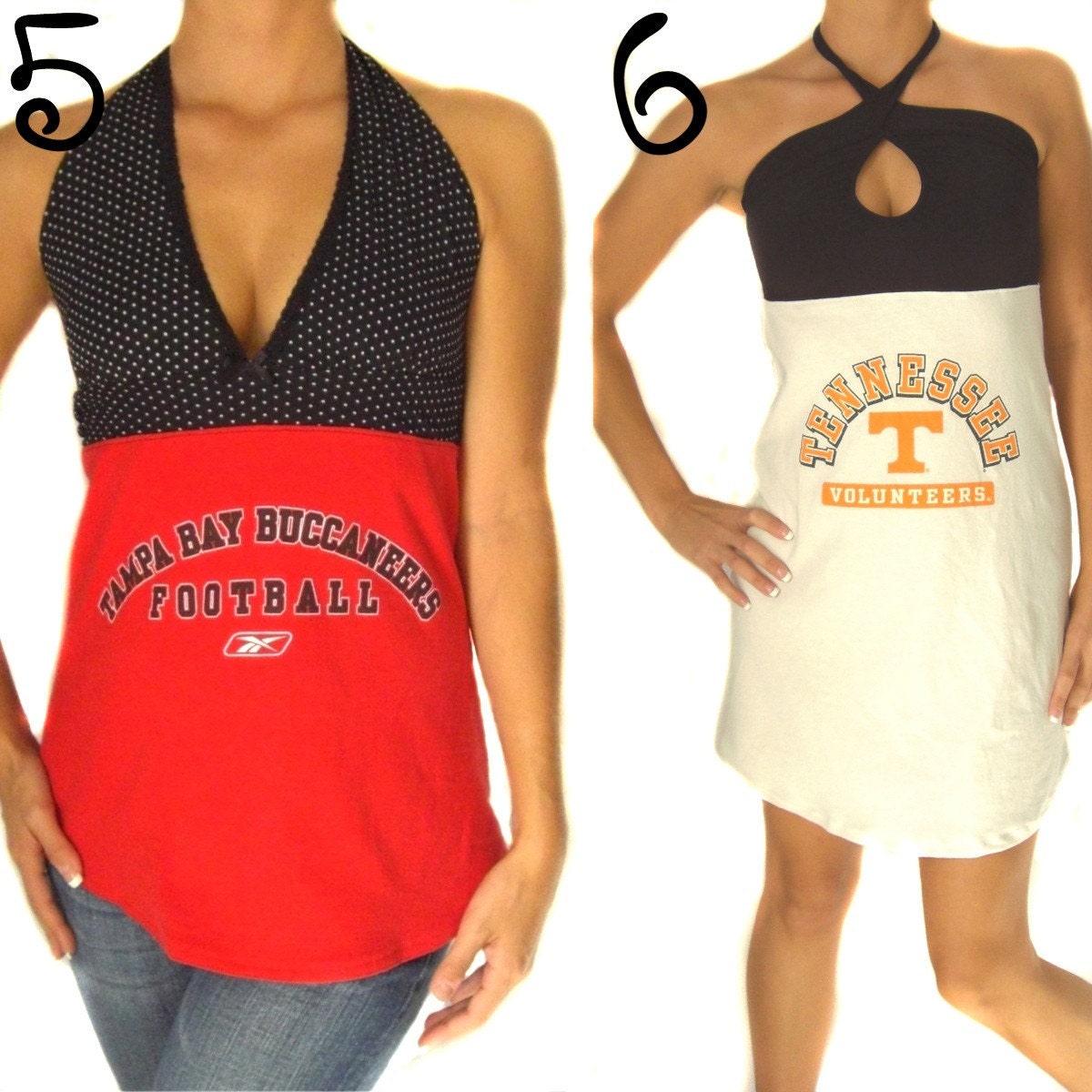 7.LONG SLEEVE TOP 8.LONG SLEEVE DRESS.

Send all the info and then they will create the top.
They also have premade shirts. If they do not have the team you are looking for you can always send a shirt that you have and then they can create something for you using it.
Christy (the owner) is the sweetest person to work with. She can help you create what you are looking for. She is awesome.
I highly recommend you head on over and check out her site and connect with her.
Email: christy [!at] scoreongameday.com
*Disclaimer - I received the item(s) mentioned above for review purposes. In no way did this alter my opinion of their products. All of my opinions are one hundred percent honest and true.*